Another great review of ICED ROMANCE just came in! 5 out of 5 stars rated and when my mom read it to my dad, he said "Wow. This makes me want to read it." For those of you who know my Dad, he's a hunter, he-man, manly-man type. And even he wants to read a chick lit book. Ha!
Here's the review:
Whitney Boyd has done it again! In her second novel, "Iced Romance", due out November 27th, she has written a fun, interesting, clean story about what true love and friendship are all about. Her characters are quirky but quintessential examples of people we all know. The most difficult aspect of reading this book is finding the will-power to put it down until the very last page has been turned.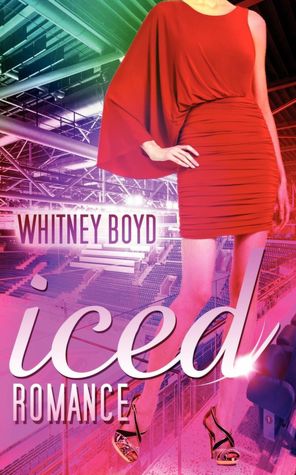 Kennedy Carter has grown up wealthy and pampered, but totally without the love of family and friends that she longs for. When she meets Todd, a soon-to-be NHL superstar, she thinks she has finally come home. They become engaged and the years pass by, but Todd refuses to commit to anything besides his game and his fans. When it finally is revealed that Todd has been involved with multiple women behind Kennedy's back and that he doesn't feel an iota of remorse, Kennedy wakes up and realizes she needs to move on and find a life of her own.
She runs to Florida to try and re-boot her life, but finds that moving on is one thing, but forgiving and forgetting is quite another. Never having had to look after herself before, she does an admirable job of finding a place to live and a job. But dealing with cockroaches and a waitress' sore feet are just a few of the problems that arise. Happily she meets a bevy of new friends, and even a love-interest, who help her adjust to life as a plebeian. The trouble is, Todd just won't skate off into the sunset, and Kennedy's new life is soon threatened.
If you are looking for a perfect stocking-stuffer or a gift for the consummate reader in your life, male or female, "Iced Romance" is your answer.
xox